CRYO TANK CONTROL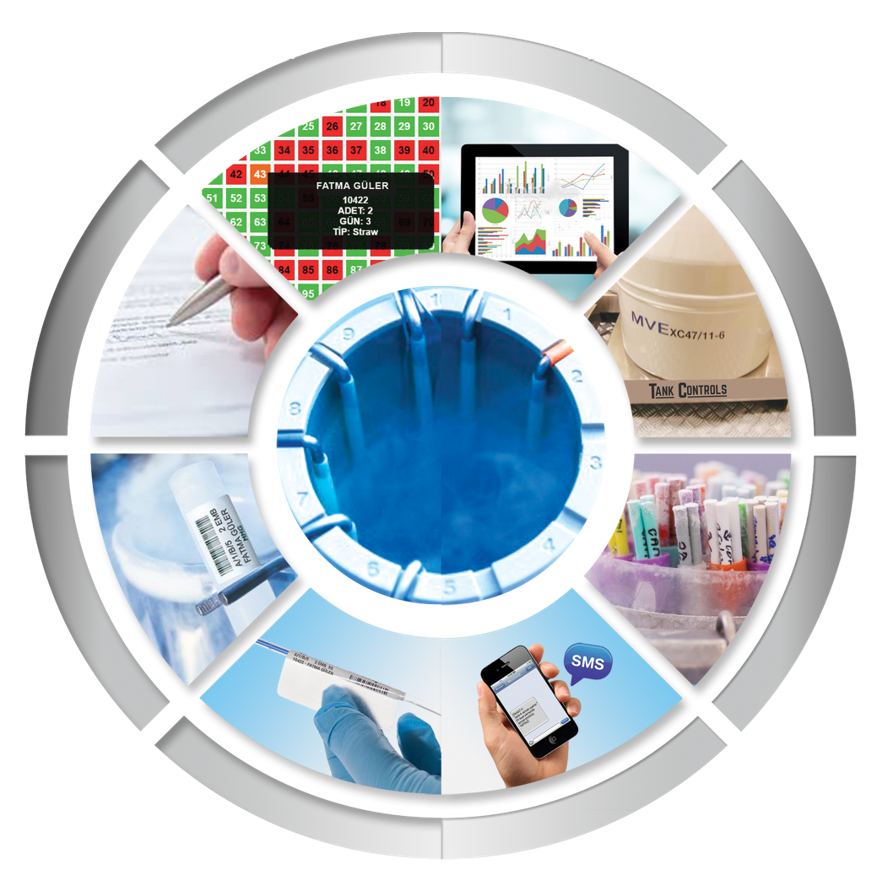 Full usage of the tank management with 2D tank map, labeling and full reporting.
Tank Control is used to identify samples of patients (oocyte, sperm, embryo) during the cryopreservation procedures and to manage tank for maximum use
Schema of tank is designed specifically for clinic. 2D Maping
Tank – Canister – Cane occupancy rates are controlled/followed.
Along with addressing, the cryo label which is durable at -196 C is printed automatically.
Detailed and flexiable reports can be received about patients, cryopreservation date, canister, cane, etc.
Color coded straw-cryotech-etc can be tracked and controlled.
Easy To Assemble
No need extra equipment, practical and easy to assemble
Central Management
Multiple tanks can be centrally managed.
Labeling
No more need for hand writen tank labels. The practical labels are speacially designed to be durable -196 degrees. The labels are compatible with strow, leaf, vial or etc.
RFID Chip
All cryo samples can be identified with RFID chip. All chips that are durable in -196 degree.

Tank Addresing
Customisable map and Cryo processed address selection. Monitoring the tanks storage percentage.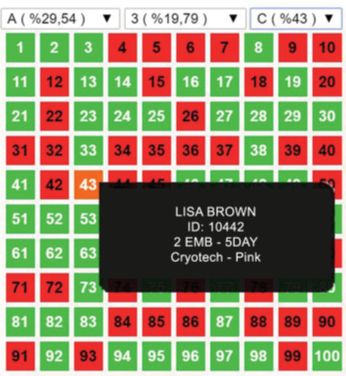 Full Capacity
Using the tanks in their full capacity
Detail Reports
Reporting all real time and past record in detail and monitoring.
Time Monitor and Notifications
Time monitoring of the samples are performed by the system. Nearing the expiry date, with the use of SMS or email patients will be automaticly notified.
Please to download TANK CONTROL brochure