Please contact for a detailed list of references info@ivfid.com
---
COMMENTS FROM OUR CLIENTS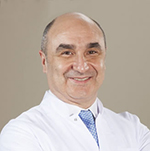 I sleep better at night now. Thanks to IVFID, I feel that all processes are recorded and we are safe.
Op.Dr. Aret KAMAR -
Clinic Director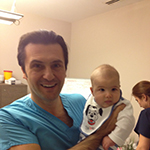 I just want to state that all IVF clinics should have this system. They are experts at their jobs. I want to thank them on behalf of our clinic
Cihan HALICIGİL -
Director of IVF Laboratory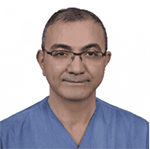 We have attained full integration thanks to the ART software, IVFID Witness, that we have been using in our clinic for over 4 years. Data entry has been quite easy. We have been provided with customized solutions that are tailored for us, and we are very pleased with it. We are amazed that the firm has so much knowledge about IVF. It has been quite easy to relay our requests. Thank you
Tamer SARI -
Senior Clinical Embryologist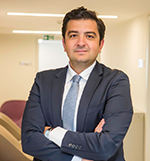 We can track each stage in our clinic. Our patients are pleased with this. The phone traffic within our clinic has also significantly decreased. Personnel can see all information about the patient's state on the daily procedures screen. It is possible to see all kinds of information including the room where the patient is taken before and after the procedure.
Op.Dr. Emre PABUÇCU -
Clinic Director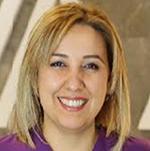 We should not regard the system only in terms of security. We can create reports for ourselves through the data accumulating on the system. These data help us evaluate the overall success of our clinic. Being able to enter detailed embryology form data has made it very advantageous for us. We no longer need papers or excel files that we used to manually keep.
Zeynep AYKOL -
Biologist, PhD,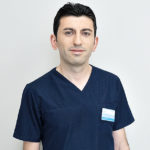 This is a must-to-have security system for clinics such as ours that provide donation service. In addition, tank management was quite easy in Cryo – Thaw procedures. Thank you, IVFID.
Birol AYDIN -
Biologist, PhD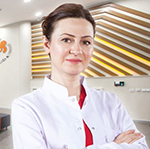 When our patients ask us if it is possible for samples to get mixed up in the clinic – laboratory, we can finally say "No, absolutely not. The security system with RFID chips records everything step-by-step, and we are able to verify it."
Sevil UNAL -
Biologist, PhD
It is amazing that we can observe and report all processes starting with the patients being taken to the operating room with chipped wristband. Thanks to the flexibility of the system, we have been able to make it more suitable to the workflow of our clinic. We also would like to thank the technical support team.
Halil RUSO -
Senior Clinical Embryologist
---